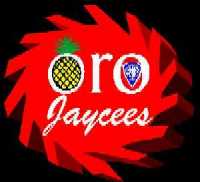 ---
The Oro Jaycee bid to Host NatCon 99
The Kagayanon's dream to host the National Convention of the Junior Chamber of the Philippines started to fill the hearts and minds of every Jaycee in the city when the Kagayhaan Gold Jaycees tried its hand for the JCP National Convention 1996. The local chapter though, gave way to the Davao Jaycees and that event was held in Davao City last October 1996.
This time though, the dream took on a stronger and more determined stance as the Junior Chamber of Cagayan de Oro resolutely faced the challenge of bringing the JCP NatCon to the City of Golden Friendship. The Oro Jaycees rigorously prepared for the bidding – armed with the basic selling points of the area and the competence of the general membership – there is no doubt that this time, the dream would become a reality.
As no other Mindanao chapter attempted to seek the role of host, the Oro Jaycees had the upper hand in the bid for the NatCon 1999. Still, the NatCon 99 Committee had to hurdle the bar to convince everybody that this is the place to be. Successfully, with the chairmanship of JC Albert Martin Lugod, Oro Jaycee President 1996, and with the enthusiastic support of the membership, the die was finally cast and – NatCon 1999 shall see its celebration in Cagayan de Oro City.
---
Magkita ta sa 1999
The whole membership of the Junior Chamber of Cagayan de Oro, Inc. and the people of Cagayan are extending their welcome to everyone for the JCP National Convention on October 1999. The preparations are under way – as the collected voices say to all who shall come: 'MAAYONG PAG-ABOT DIRI! Be ready to make friends as you meet our people. Not just acquaintances, but lasting golden friendships!