CAGAYAN DE ORO JAYCEES
History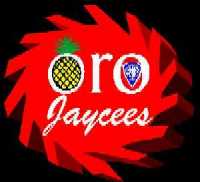 This Jaycee Year 1997-1998 marks the 50th Anniversary of the Junior Chamber of the Philippines. This means that the Junior Chamber of Cagayan de Oro, Inc. is only two years younger than the national organization as the Oro Jaycees celebrates its 48th year this same period.
The Junior Chamber International which started in the United States of America 1915 crossed Atlantic and reached shores Philippines on December 1947. first organization country was founded Manila two years after 1949 Jaycee movement Cagayan de Oro City. It Bienvenido S. Cruz a businessman Manolo P. Reyes lawyer who gathered other thirty-five young men city to form pioneer group Jaycees. chapter received its charter September 1950 become Northern Mindanao with as president.
Immediately, upon its conception, the Junior Chamber of Cagayan de Oro, Inc. began its role as the city's partner in progress and development with community service projects. It also contributed to the growth of Jayceeism in the country by spreading the movement in other parts of Northern Mindanao. It sponsored the formation of Jaycee chapters in Iligan, Butuan, Cabadbaran, Gingoog and Bukidnon, among others. It also sponsored the formation of the Bai Lawanen Jaycees, the first all-lady chapter in Mindanao.
Aside from organizing other chapters, the Oro Jaycees also formed partnerships with other groups in the Philippines. And of note is its twinning with the Shimonoseki Japan Jaycees in 1975. For twenty-two years of recorded friendship and exchanged visits, the two chapters undertook a joint project this 1997, marking a milestone for the Oro Jaycee club. Indeed, the Oro Jaycees has gone a long way since 1949. It continually supports the development of Cagayan de Oro and the growth of its members, as it keeps the dream of its founder Henry Gissenberg: that young people acting in voluntary capacity could fashion a new standard of life for their communities.